November 2021
"What if today, we were just grateful for everything?" -Charlie Brown
We want to start with a thanks to those who came out to BAWMI's Trunk or Treat Event this year! The staff enjoy this event so much even though it did coincide with the BIG GAME this year! There's always so much excitement surrounding what the kids are going to be dressed as and meeting parents and siblings. We decided we will be doing this event forever!
BAWMI is giving back!
This month there has been a little friendly rivalry has been going between our two locations.  We have been doing a food drive for Community Food Club. Each location is donating items (worth points).  Once the points are added up the location that has the most points will win a mystery reward that may or may not be a room full of puppies to play with for a while.  Our staff give of themselves every day and are so kind to give to others as well.
Inclement weather policy & appropriate cold weather dressing – Reminder that if either center is going to be closed due to the weather, all parents will receive an email with that information.  It will also be listed as a closing on WZZM13. Please remember to dress or send with your child outerwear appropriate for the weather.   If it is outer clothing that could be left at the center for the winter months, let your child's BCBA know.
Staff Introductions
Makenna Bolthouse has been with BAWMI since April of 2018. She currently splits her time between working with clients as a behavior technician and as the Center Manager at our north location. Makenna is fun-loving and creative. She makes sure our center is sanitized, organized and creates fun activities for all the clients. Makenna has made activities for Science Thursday where the clients can work one-on-one with their tech or sometimes in groups to learn about science. Makenna cares for staff and clients alike and she can make even the most mundane tasks like collecting garbage & recycle fun!    
Jesse VanDommelen has been with BAWMI since October of 2018. He currently splits his time between working with clients as a behavior technician and as the Center Manager at our south location. Jesse does all the behind-the-scenes stuff that makes everyone else's jobs easier. Jesse's upbeat and compassionate personality continues to lift everyone's spirits through these pandemic times where everyone's anxiety levels are high. Jesse goes above and beyond in his position. He's always available to help with clean up, keeping our toys in good working order, and making every Thursday Popcorn Day! Jesse goes out of his way to take care of others.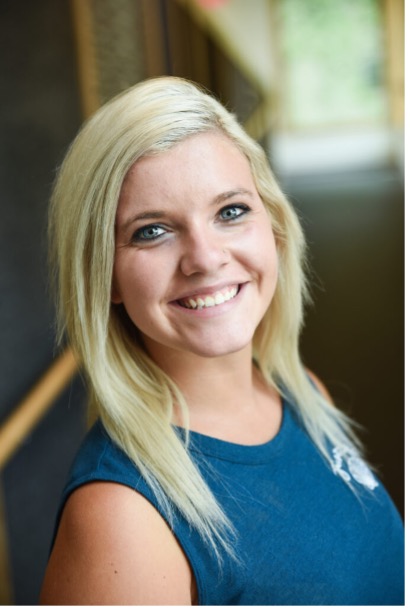 West Michigan Early Childhood Center is coming! At our south location, there has been some remodeling being done on the office space in the south end of the building. In January 2022, a Great Start Readiness Program (GSRP) will open in this space. This program is federally funded, and Kent ISD oversees the program.  There will be two classrooms of 4-year-olds. BAWMI will be pushing in some of our clients of preschool age to allow for collaboration and learning. We are so excited for this partnership and look forward to learning together!    
Holiday Break coming soon!

A friendly reminder that BAWMI will be closed December 20-31, 2021. We will reopen on Monday, January 3, 2022. A 2022 schedule is attached to this email and a hard copy will be available at each location.
JUNE 2021
"If one has courage, nothing can dim the light that shines from within." -Maya Angelou
Wellness Committee
BAWMI has started a Wellness Committee that is focused on incorporating mental, physical and social health into our daily lives!
Mission Statement: "At BAWMI, we prioritize the health and wellness of our employees. We are committed to sustaining and promoting; mental, emotional, physical and social health. The mission of this committee is to establish and maintain a healthy workplace that encourages environmental and social support for a well-balanced lifestyle. We do this by offering incentives and programs that help promote overall wellness in each of these areas."
This month we are focused on Water Intake & Getting outside!
We are having a staff challenge to have a total intake of 80 oz of water per day!
For getting outside – Get outside and do something 1/week for 30 minutes!! Staff are encouraged to post images in the group channel BAWMIWellness of the new areas they travel to outside this summer. We WANT you to get outside once a week this summer as well!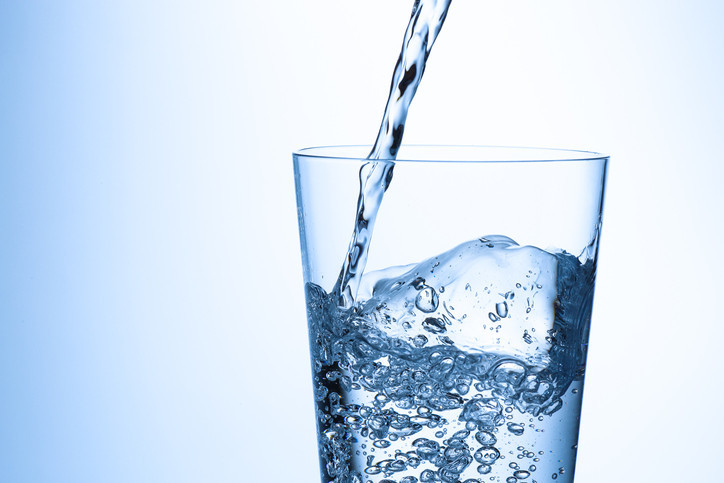 Diversity & Inclusion
As of 2020 BAWMI has created a Diversity and Inclusion Team. This team will be focusing on making BAWMI a more diverse and inclusive place for all staff, clients, and families. We will keep you updated on events or information as we see fit. To kick off our team we wanted to share our mission statement:
"Because of BAWMI's deep commitment to servicing clients and families of diverse abilities and backgrounds, we strive to be a driving force for change by creating a company culture where we empower employees to bring their whole, true and unique selves to work every day. We do not discriminate on the basis of race, ethnicity, religion, sex, sexual orientation, age, height, weight, physical or mental ability or socio-economic status. Our commitment to creating a diverse, equitable, and inclusive culture is not just something we aspire to do in our workplace, but also in the communities around us."
Calendar & Event Ideas
Water days: June 16, June 24th, June 28th, July 28th, August 10th, August 19th
Closures: July 5th-July 16th (July break), July 30th (quarterly training), September 6th (Labor Day)
Events: Autism Society of Kent County holds various events throughout the summer. One event is a family movie night on July 26th @ 6:30p!! Go to their website to check out their events! https://www.autismsupportofkentcounty.org/events
Autism Speaks is holding virtual events this year! Check out their website to get information on these cool events! https://www.autismspeaks.org/events?location_lat=43.015538&location_lng=- 85.778598&location=50
1. What is your name and how long have you worked at BAWM?
My name is Jasmine Palenske and I have been working at BAWMI since November! So about seven months!
2. Besides being a behavior technician, you are also the Group Activities Coordinator, what does that role entail?
The Group Activities Coordinator is responsible for researching, planning and creating lesson plans for group activities. This includes morning circle, centers and group game activities. I collaborate with BCBAs for data collection for the best practices that can be used during group activities. I recently made a BAWMI Calendar for the North location, and this includes fun summer activities that allow the children to explore art, natural sciences and life skills activities.
3. What is your favorite thing about BAWMI?
It's hard to just say one favorite thing about BAWMI because there are so many reasons why I love it here! My favorite thing about BAWMI is how inclusive we are and our strong community that is full of support! Working with children and young adults with autism can be challenging some days, but it's wonderful to work for a company that offers support for its staff, clients and their families! Staff members are constantly checking on others and offering help. I'm learning new things every day, asking questions and striving to learn more to better the lives of our clients!
4. Is there anything else you would like to share?
BAWMI clients have made such an impact on my life, and I've never felt more at home in a workplace setting. Being able to watch each client grow throughout their days at BAWMI is breathtaking and so rewarding. Soon I will be applying to colleges to pursue my masters in ABA therapy and I'm so very excited to do so! I love my BAWMI family!
Second Staff Member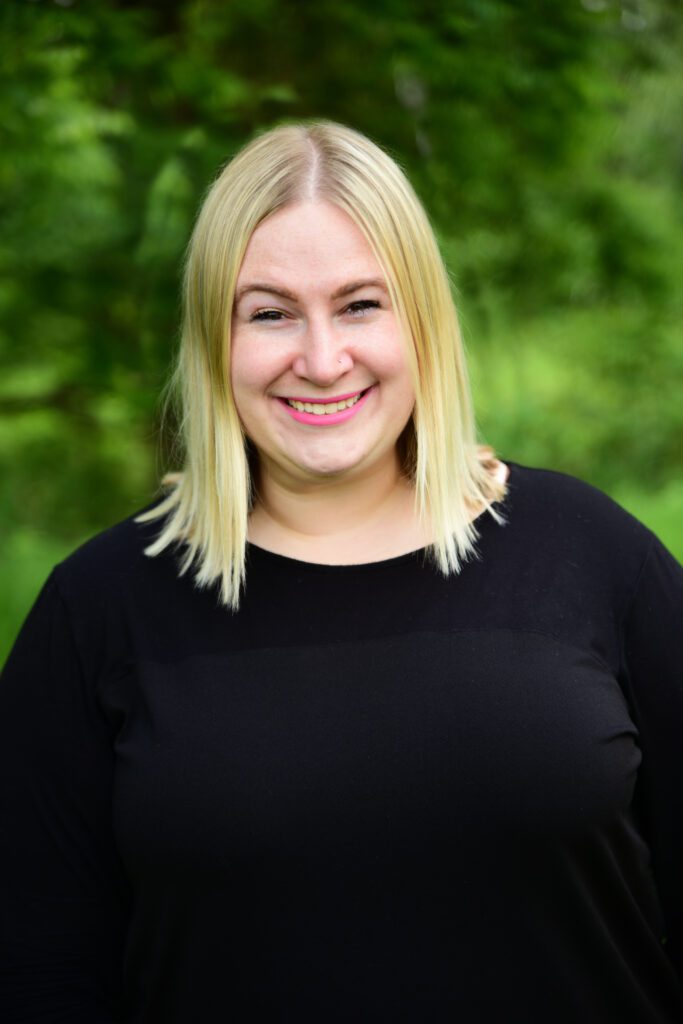 1. What is your name and how long have you worked at BAWM?
My name is Tracy Tiemeyer and I have worked at BAWMI for 6 years. When I started at BAWMI there were only 9 techs, 4 ladies in school to be BCBAs (Chrissie & Makenna ) and 1 BCBA-Margie!
2. Besides being a behavior technician, you are also the Group Activities Coordinator, what does that role entail?
As the Group Activities Coordinator, I create and program activities for staff to run during our daily Group Activities times (Circle, Centers and Group Game). These activities are strategically programmed to align with our client's current interests and goals.
What sets BAWMI apart from other ABA providers is that our clients spend 50% of their day in these natural environment learning experiences. Many other companies only provide the 1:1 DTT table sessions without the practice, exposure, and opportunity to generalize learning across many settings. Group Activities provide opportunities for clients to develop their social/play, life skills, fine/gross motor, classroom/large group skill sets. Our intention is to set clients up for success beyond the ABA center setting.
3. What is your favorite thing about BAWMI? My favorite thing about Margie is her heart, humility, and intentionality to BAWMI a flourishing environment for clients and staff. My favorite thing about the BCBAs is their tenacity and commitment to their clients. My favorite thing about the techs is their genuine excitement for each milestone. And finally, my favorite thing about the admin team is that they haven't fired me yet for my chronic forgetfulness to clock in and out.
4. Is there anything else you would like to share?
BAWMI families, thank you so much for sharing and trusting us to work with your children! We love them all so dearly and it is a privilege to watch them learn, grow and experience the world each and every day.